Picture your dream office in a state-of-the-art facility with all the amenities you could dream of on a budget that doesn't dent your company finances. Sounds too good to be true, doesn't it? But it's not. With coworking spaces becoming the new normal, more and more individuals and companies have switched to coworking office solutions. While coworking office spaces have tonnes of upside, it's the startups who can greatly benefit from operating in a coworking space. 
But before we tell you how coworking spaces can help your startup boast a postal address and dream office at an affordable cost, there are some facts you should know about coworking offices.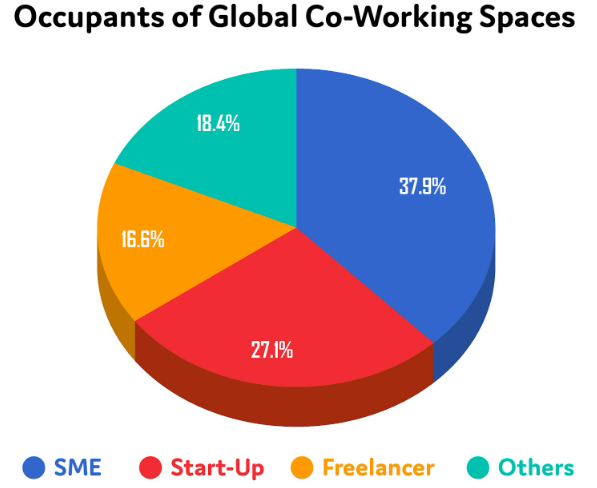 Worldwide, more than 5 million people work from coworking offices.

SMEs are the primary occupants of global coworking spaces (37.9%). Startups come second with 27.12%, and finally followed by freelancers with 16.61%.

Coworking setup makes 55% of employees feel like they belong.

A 2015 research discovered that coworking employees on average score six out of seven on a scale that measures how employees are thriving.

Coworking boosts a healthy life for employees with 70% employees claiming a healthier life. 

64% of employees working in a sharing office have improved their task completion time.

68% of employees claim they are more focused in a coworking space.  
If you are a business just finding its feet, coworking spaces are the solution that is going to help you thrive and succeed. From cost-effectiveness to boosting your network, the perks are many. Read more about them below.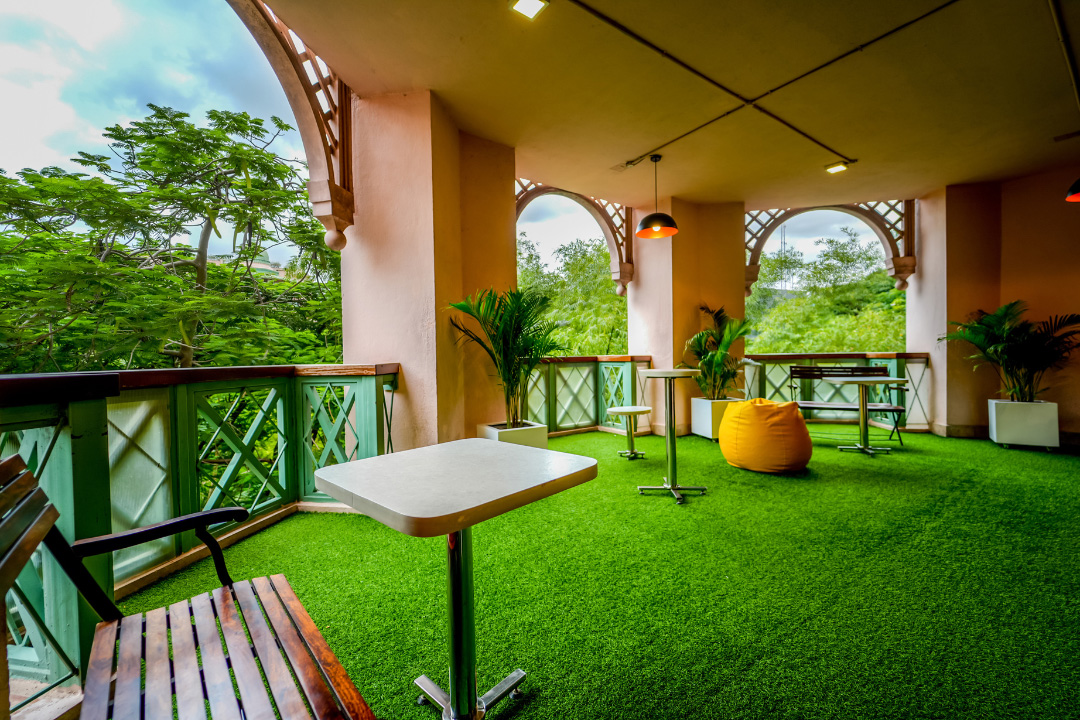 Flexibility
Startups feed on flexibility. From flexible timelines to ever-changing headcount, startups make decisions on the go. For such a setup, coworking space is the best solution. While the traditional office setups offer you office space for fixed headcounts, with coworking space, you can plan and change your bookings on the go. It is also ideal for startups as they look to grow. A coworking space would always be able to accommodate their growth wherein the traditional setup would have forced them to search for a new office. 
Easy on the pocket
Coworking spaces have emerged as a cheap and alluring alternative to the traditional setup. From zero-capex to freedom from long-term lease, coworking spaces allow startups to show a postal address without denting their wallet. Coworking space also gives startups the flexibility to add headcount without any exponential cost increase. This would be beneficial for the startups that see the potential for exponential growth in the coming months.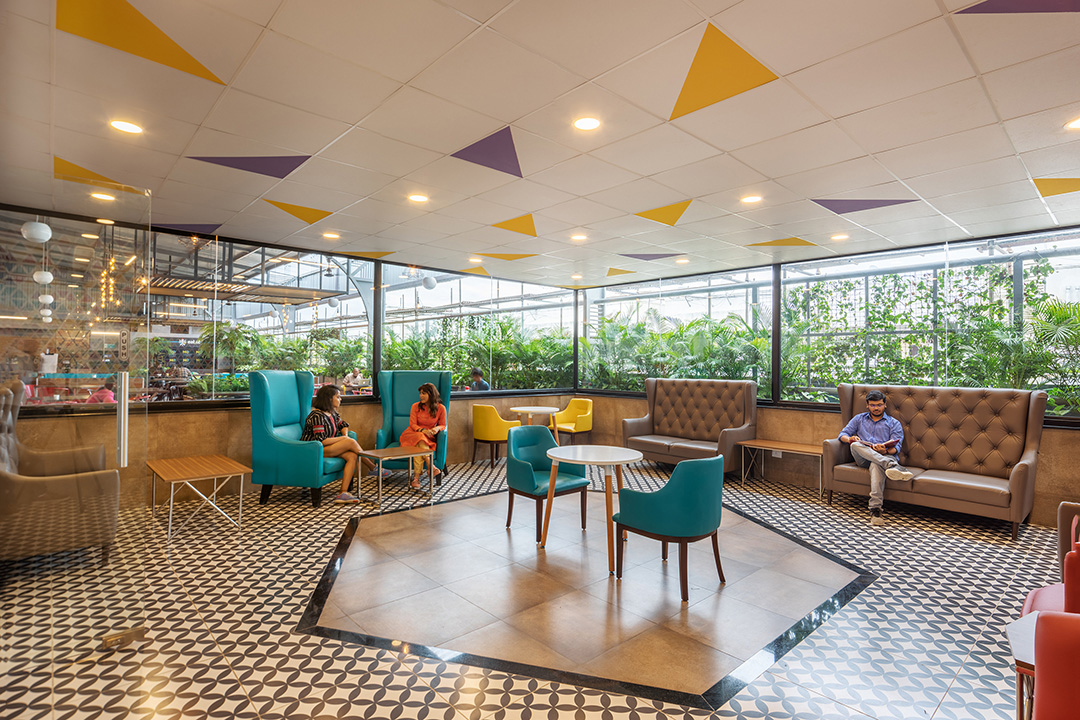 Increase in opportunity with networking
Startups sustain on networking. In the initial days, startups rely on networking to find employees and customers. For startups looking for an office, coworking spaces are the best solution. As per a global survey, 82% coworking employees report their network has expanded significantly ever since they started working in a coworking space. This network can go a long way in growing your startup to new heights. 
Community
The feeling of isolation and disconnect is something that has plagued every one of us in the past two years. Apart from all the benefits you get with coworking spaces, the community is one of the most underrated. A full-fledged office space with people all around you has proven to be beneficial for companies. They boost morale as well as keep employees in a good headspace. Per a recent survey, 69% of employees said they feel more motivated working in coworking space and 68% claim they have upgraded their skill sets. 
Talent pool
One of the most critical aspects of running a successful startup is finding the right talent. In this competitive labor market, it can get quite difficult to find the right fit for positions, however, working from coworking offices can solve these problems. With 1/4 of the coworking population being freelancers, you just might find your new designer right next to you. Coworking spaces provide a wide talent pool that can help you find solutions to your problems quite easily.
A startup needs a postal address and what better way than to share your office space in a coworking space. Filled with all the amenities and luxuries, coworking spaces are just what a startup needs to boost its growth. IndiQube's coworking spaces are tailored made for startups of all sizes and designed to reflect your brand identity. To know more, click here.