Have you ever been inside an office that left you thinking, "God, I wish I could work here"? Office spaces are an extension of your business and brand. It speaks a whole lot about what you and your business mean. But finding a perfect office space is easier said than done. Are you and your business looking for new office space? Well, you have come to the right spot. 
Before you begin the inevitable search, there are certain things you should consider while looking for a new office space. Ranging from the perfect location to having all the amenities you need, the list of things you need in your new office is very long and we are here to filter the list to 7 things you need to consider when looking for a new office space.
Flex spaces are the need of the hour
Planning a move to a new office because your current space is maxed out? Or maybe you are starting a new venture and you need that flexibility in terms of a smaller space. Well, it is easy to find an office that fits your current headcount but it is always better to consider the future possibilities when you look for a new office space. So, if you are looking for a new business space, look for places where you could scale up easily or maybe scale down, whenever required.
Accessibility isn't a luxury but a necessity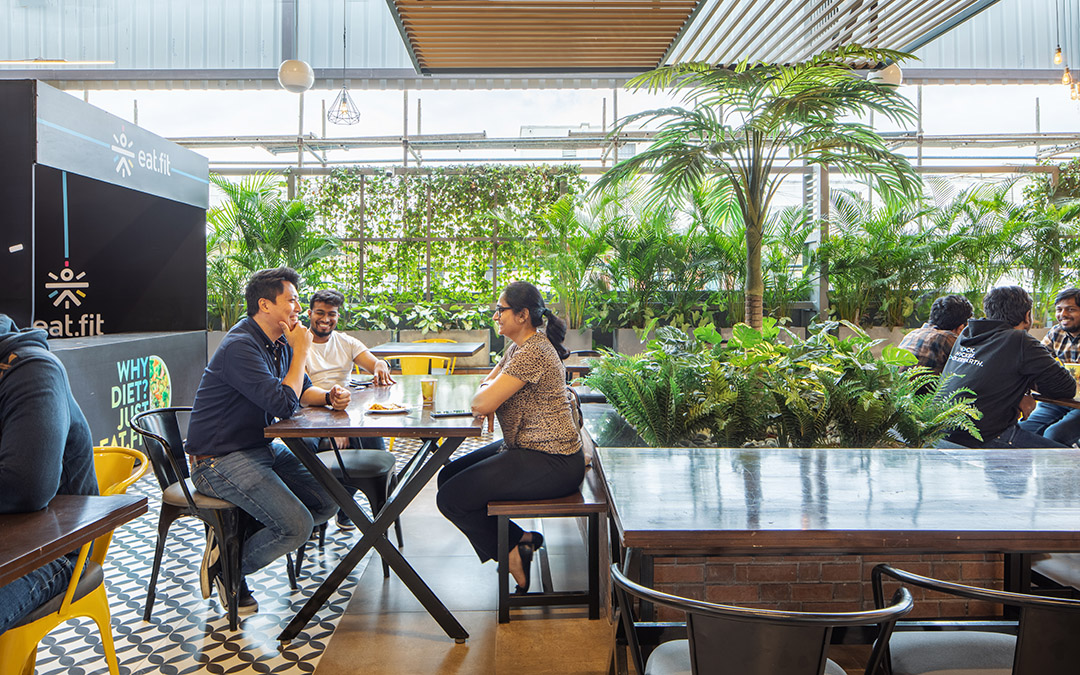 When selecting a new working space, you must make accessibility a core filter. It has been proven in numerous studies that commute time can tip the employees towards your business or away from it. Nobody likes to take an hour train ride to reach the town end to work. Hence, when selecting a new office space, make sure you consider these factors
 How central is the office within the city?

How easily can it be accessed via public and private transport?

Do my employees need to park a km away and walk to the office?

How safe is it to travel to and from the office during odd hours? 
If you don't have a favorable answer to all the questions, you are better off searching further for a new office space.
Your new office space should be a reflection of your brand
The office is the gateway to your brand. It's the visiting card of your company. So, if you are planning to move into a new space, it should be the right reflection of what your brand is and how you want it to be perceived. If your brand is all about innovation and breaking barriers, an open office with no cubicles would be the right design.
Make sure your future workplace captures and showcases your brand image perfectly. With IndiQube, you get an option to customize your office space to reflect your brand image.
Transparent leasing documentation process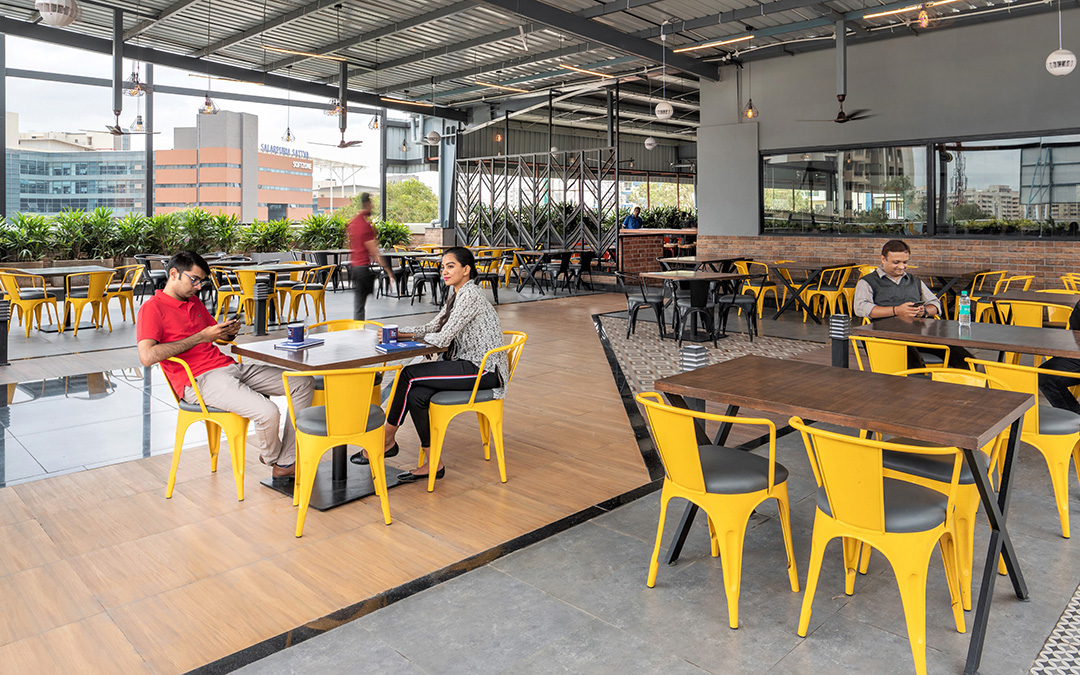 Before you sign the dotted line, it is better if you have carefully gone through the legal documents. Check for these clauses in the legal document to see if you have the answer to these vital questions:
Are you signing off on a minimum lock-in period on your lease?

Are you liable for fines or repercussions if you wish to vacate before the lease expires?

Is there a clause that lets the landlord increase the rent after a fixed period?

Is the ROI on the particular property viable?

Do you get the amenities that match the money you are about to invest?
Once you get the answers to all these questions, you would be in a better position to take the final call or go for further negotiations. If you are open to the idea of flex spaces, IndiQube offers a flexible lock-in period with a hassle-free move-in & move-out policy.
Infrastructure is what makes a space an office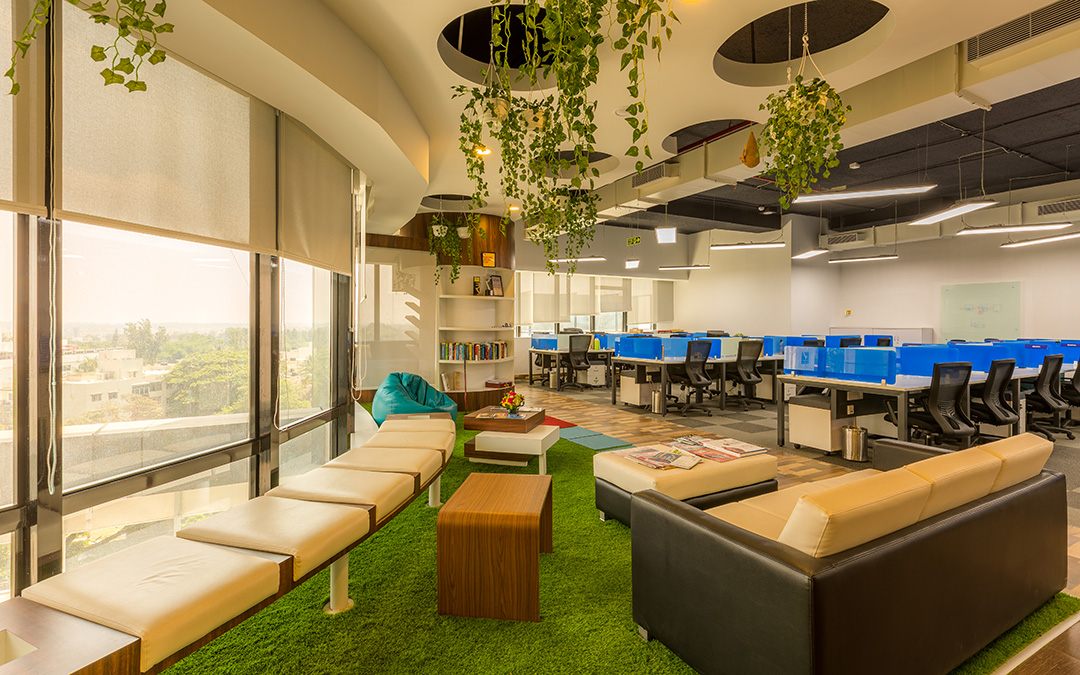 There are things that every business requires, which include communications setup, meeting rooms, local data servers, and functional WiFi. If you have to run to a local IT guy for slow internet or call maintenance over a leaky air-conditioner, you will end up wasting valuable time that you could have dedicated to being productive. Check for these basic things:
Excellent WiFi service

Dedicated meeting rooms with projectors and screens

Have phone connectivity and all networks have good signal strength

Snacks & beverage facility (okay maybe this is not as important as others but you still need coffee to function)
Dedicated spaces to blow off steam or focus
Office spaces aren't just workstations and meeting rooms. Modern-day offices have break-out zones dedicated to smaller tasks, whether it be having small informal meetings or space to tend to phone calls, or a space where teams can eat lunch together. Innovative companies tend to focus on creating dedicated spaces which have proven to be a productivity booster. Dedicated space is crucial to your employees as it helps them set boundaries and pull off tasks efficiently.
Hidden costs can become a burden later
While you might have zeroed in on a particular office space because of its low cost, it is always wise to consider if there might be any hidden cost associated or cost that might pop up in the near future. These hidden costs go beyond your monthly or annual rent and may include charges such as WiFi, maintenance, cost of relocation, interiors, or any miscellaneous and unwarranted costs. When you are looking for spaces make sure you ask for any hidden or additional charges associated with the property. 
Finding the right balance between budget, dreams, location, style, and employee satisfaction is key to creating a perfect office space. We wish it were easy to find it all in one place, but once you do find it all in one place, know that you have struck gold. 
IndiQube's coworking space is that one-stop destination that you seek. With zero Capex, flexi lock-in period, flexibility to expand, and customization options, you can create a perfect office space. So, if you are looking for new office space, search for IndiQube's coworking space.